LEAD GENERATION
We help our B2B clients realise the potential of their business. We implement a well-thought-out, proved process of lead generation. Our lead generation technique piques the interest of the intended audience helping list building processes through internet research. This B2B contact list is then sent to the client as a prospect list that can be acted upon. The client can have it as an email list or contact list sent to their sales pipeline or team management portals.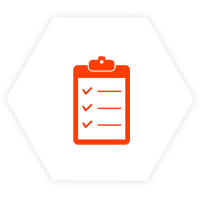 Email List Building
We help our B2B clients grow their business by knowing who their potential customers are, from their inbox. By designing highly personalised campaigns via email, the prospects are filtered and sent to the clients. It works by following a 5 step process. We determine the right targets by identifying the profiles of the most likely buyers in the first month and are segmented accordingly. It is to be noted that two to four profiles are targeted in the first month.

The second step is to develop a research-based database, of those buyers matching the targetdefinitions. Each contact is sourced individually on a one-on-one basis. These contacts are further confirmed new, as first-time buyers and are clients' to keep.

The third step lies in preparing sales material, web content, designing landing pages, grading responses to a short questionnaire, a CANSPAM compliant email to convert marketing emails to warm leads - reviewed before a presentation by content management personnel.

The fourth step is setting up and managing the systems necessary to sending emails through a safe and secure domain avoiding risk and exposure to the client's .com domain or its equivalent. The last step lies in managing leads, receive responses from these campaigns and send only those that match the target definitions. Such responses are replied to or followed up as per the business requirements. It is to be noted there is no external intervention in the entire process.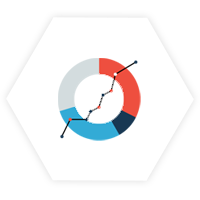 Market Research
Market Research is an important component of business strategy. Most of the solution providers confuse marketing research with market research. While the former is a process, the latter is about markets — which is what businesses are interested in. bizRak would look into the market size of a client's business, available market scope and evaluate its potential. This will lead to arriving at an estimated time of any campaign, called defining a project scope. All of this starts with market research.