Inspiring Results

6

+
Years Experience

50

+
employes

100

+
industries

300

+
clients

2000

+
projects
WE ARE BIZRAK
bizRak Web Solutions is the one-stop shop for every client or a business looking for solutions to improving their businesses. We not only serve customers for what they want but also help in making them achieve what they might need with the solutions we provided. We add value wherever possible at every step of the client's journey.
our vision
We live in a world where every strategy devised is client-centric. We have vision of being committed to satisfying such clients to earn our keep. We aspire to become the best web-solutions provider to businesses. We want to be known as a knowledge-driven company. We want to build web-based solutions and provide data-driven services that create rewarding results.
INFRASTRUCTURE
Our infrastructure is about form and function. The work processes are designed in a way to minimise the distractions and keep them to the utmost minimum. Every minute is declared countable after taking care of its seconds. This workflow charts itself saving time and energies to the maximum deploy of resources at hand. That's the form and function at bizRak.
our EXPERTISE
Prima facie, our clients come to us for our approach to the little things that matter. Our technical excellence, for us, is a timely deliverable, a constant. The personal commitment is the pivot on which all the processes stand and rely upon. From large corporates to the corner store, the parameters of delivery are constant and so are the achievements.
our team
We have a team who is highly motivated and extremely dedicated to what we do at bizRak Web Solutions. The journey with our team has been great so far and we would like to continue on this journey for many more years to come - in delighting the customers at each and every step of the extra mile our team is going.
RIYAZ ALI KHAN
CEO & Co-Founder
mohammed saleem
Project Manager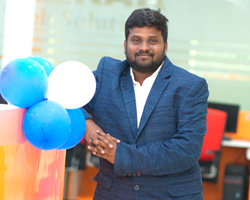 Mohammed kaleem
Digital Marketing Manager